Aochy
Aochy: Make your iphone a great camera.
Instantly turn your iPhone into a pocket sized professional grade camera kit. AOCHY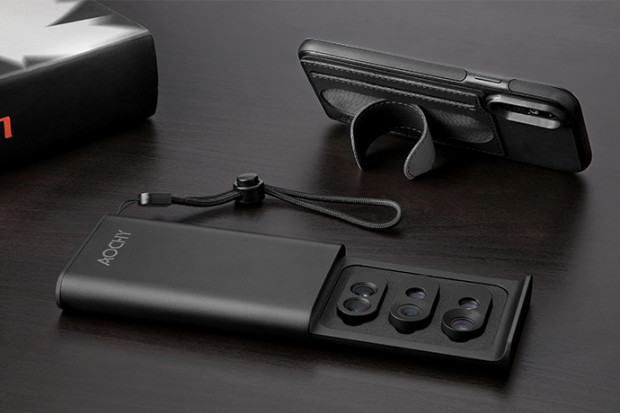 Want to start taking better photos with your iPhone? Aochy is here to enhance your iPhone's camera by providing a dynamic range of lens. The aim of this camera kit is to instantly transform your phone into a professional grade camera. Eliminate the need for bulky camera gear and start utilizing the true potential of your iPhone's camera quality that fits in the pocket of your pants. This camera lens kit is designed to be easily installed and requires no applications. This means all you need is the lens kit to start enjoying the 6 lens options what are available. Aochy it a professional lens kit system for photographers who want a new level quality camera kit options for their iPhone without the weight, cost or size of regular bulky camera gear.
Realize your iPhones full potential and unleash your creativity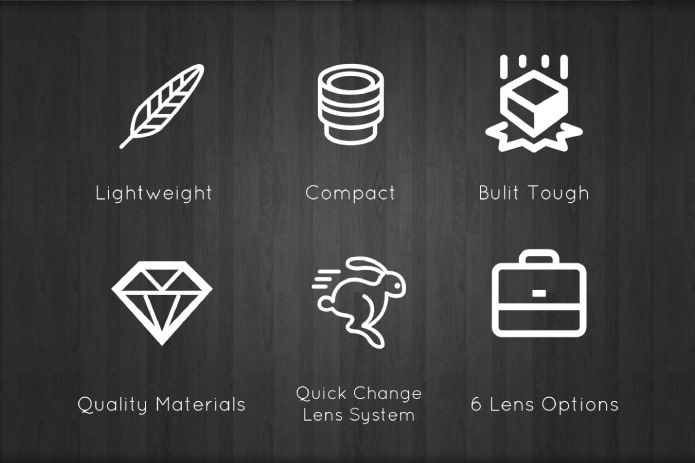 All lenses have been handcrafted from the highest quality glass and finished with a multi anti-reflective coating and then polished ensuring anything captured by the phone is clear, crisp and colorful. The optical system has been optimized by multiple rounds authentications of rigorous testing.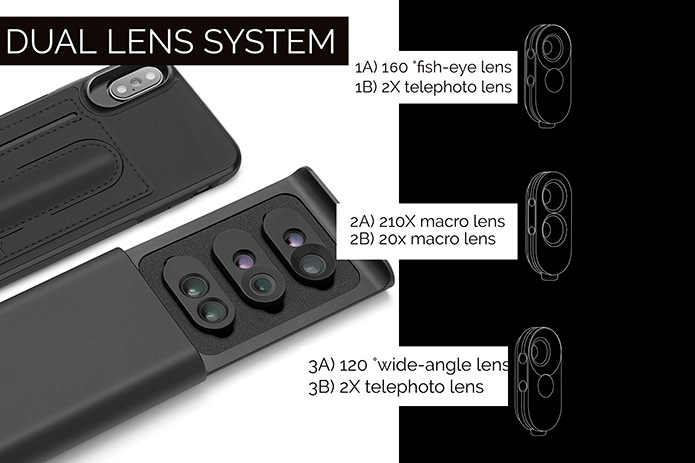 The newly created and stylish Aochy phone case has been specifically designed to both houses the camera lens system and a be a lightweight, sleek and protective case for your phone. Crafted from fine quality PU leather the durable case is soft to the touch allowing it to be both tactile and shock resistant. With an integrated card slot and a flick out stand the case is can be used for either an impromptu photo session or simply everyday life on the go. Made of aluminium alloy inside with a soft PU leather exterior the 360 Degree lens case protects the all the lens from small accidents such as drops and scrapes which give you one less thing to worry about while shooting on the run and outdoors. We've made the lens case unbelievably light and durable, so you'll have no problem carrying it in your pocket or simply clip it to the outside of your bag.
BackerCity Exclusive Reward: